UzWrite the first paragraph of your page here.
Colors: Purple, Black, White, Green, Red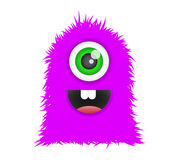 Head Coach: Hugh Cumber
Offnsive Coordinator: Chip Kelly
Defensive Coordinator: Kyle "Silver" Fisher
We are on the moon
Depth Chart
Edit
QB: Coby Oconnell (4), Joseph Lee (0), Shane Avant (2)
RB: Jesse Nyquist (4), Clint Libby (1), Clarence Ketterman (0)
WR: Thaddeus Longmore (1), Javier Castano (5 a), Vito Raya (0), Christian Cairo (2), Ezra Griffith (0), Yoshi Tatapu (2 b)
TE: Ralph Keeth (1), Kendrick Bise (3), Jamaal Dones (0)
OT: Wallace Six (2), Ian Long (4), Moses Penelopean (2 g)
OG/C: Milton Molina (3), Ernie Shock (3 e), Rex Gianini (2), Tyler Monahan (2), Cooper Kaczmarek (2 h)
DE: Chester Zuniga (3), De'Mond Frisch (4)
DT: Russell Miler (1), David Shillings (1), Dexter Carlton (5)
OLB: Kent Knox (2), Silas Setton (5 i), Dylan Addison (1)
ILB: Percy Wallace (2')', Bruce Seifert (4), Rolando Golden (1)
CB: Buzz Blackmon (2), Daunte Taube (1 c), Nick McCloud (2)
S: Leon Erikssohn (4 f), Essex Lincoln (3), Cletus Denney (1), Jayson Burns (4)
K: Philipe Arnold (2)
P: Calvin Linerry (4)
LS: Pep Wilcox (2)
a. Castano will make 15 in his first year, 17 in his next 4 years, and 19 in his final year.
b. Tatapu will make 16 each year.
d. The Monsters gains 2 bidding points for cutting WR Dwayne Janney.
e. Shock will make 14 in each of the 3 extra seasons.
f. Erikssohn makes 13 in season 4, 20 in season 5, 20 in season 6, and 19 in season 7.
g. penelopean makes 5 each season.
h. makes 4 per year
i. makes 17 per year.
OWES 63 NEXT SEASON.
Practice Squad
Edit
QB:
RB: Edwin Figg, Antwaan Stocz
FB:
WR: Santiago Bernard, Darius Pattison
TE: Winston Witt
OT:
OG/C:
DE: Darcy Duckworth
DT:
OLB:
ILB: Cameron Delpino
CB: Dexter Subb
S:
ST:
Ad blocker interference detected!
Wikia is a free-to-use site that makes money from advertising. We have a modified experience for viewers using ad blockers

Wikia is not accessible if you've made further modifications. Remove the custom ad blocker rule(s) and the page will load as expected.